Åtellet has both single and double rooms available.
This wooden hotel in Norrtalje Sweden was inspired by the houses owned by 19th century wealthy merchants.  The thought was to recreate the character of that time in our hotel.   A wealthy coastal town, built and decorated with wood, with places for both small and large artworks of the period.
With more than 12,000 square feet composed of 18 double rooms, 4 single rooms, a restaurant, a bar, a sauna, and even a floor for conferences.  A large terrace adjoins the conference area, from which you have a wonderful view of the bay.  Naturally, we do not allow smoking in the hotel.
The rooms are decorated in a timeless Nordic style, emphasizing  your comfort.    All our rooms are no-smoking.   The furniture and carpentry was especially designed for us, and was designed by a small carpentry studio in Småland.   An interesting fact is that all of the rooms in the hotel are named after stone cairns found in the archipelago with interesting histories.  Each room also has a unique picture of a cairn above the bed taken by Roslags famous photographer Roine Karlsson.   We offer guided boat tours to each cairn.  Several of the rooms have wonderful views out over the bay.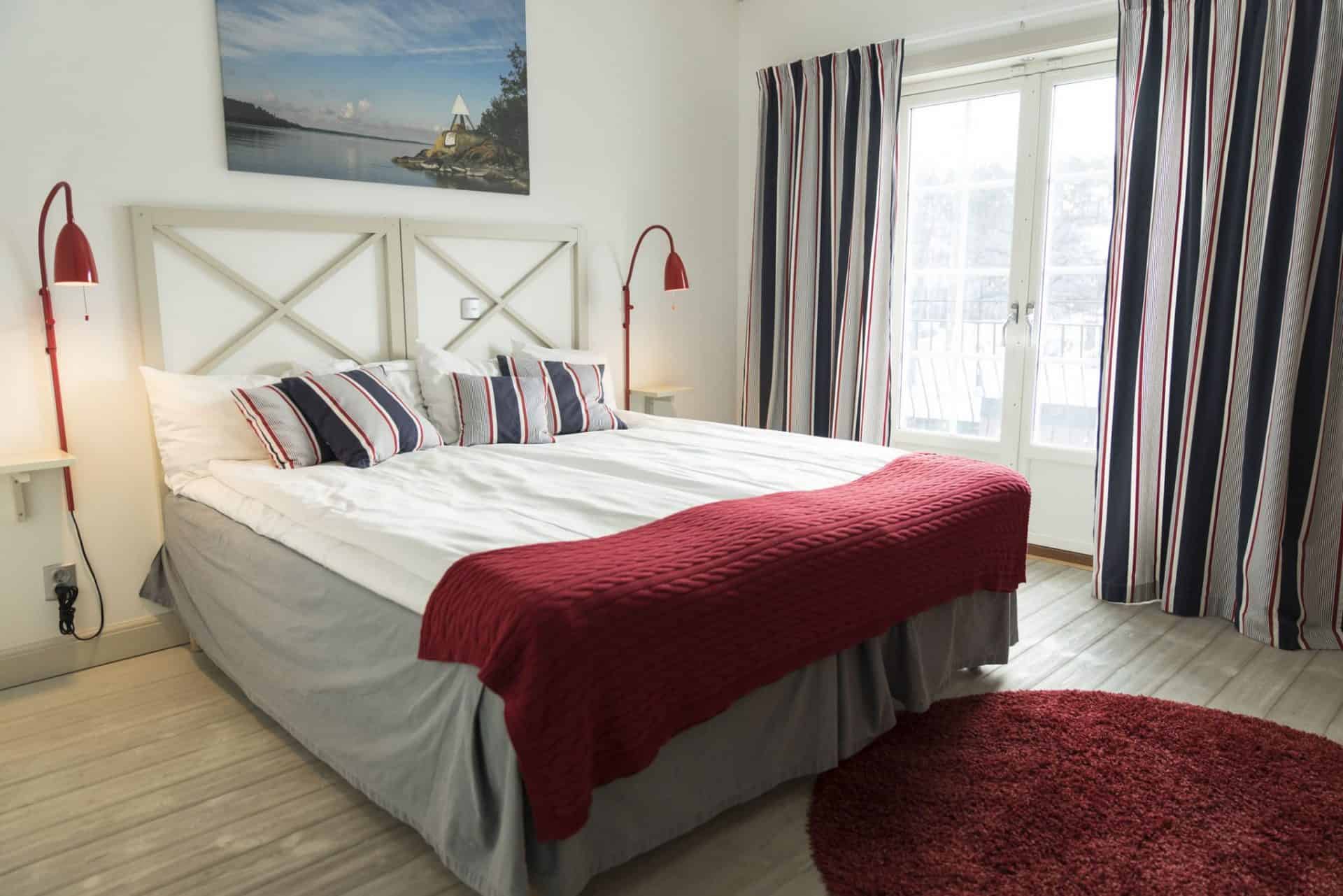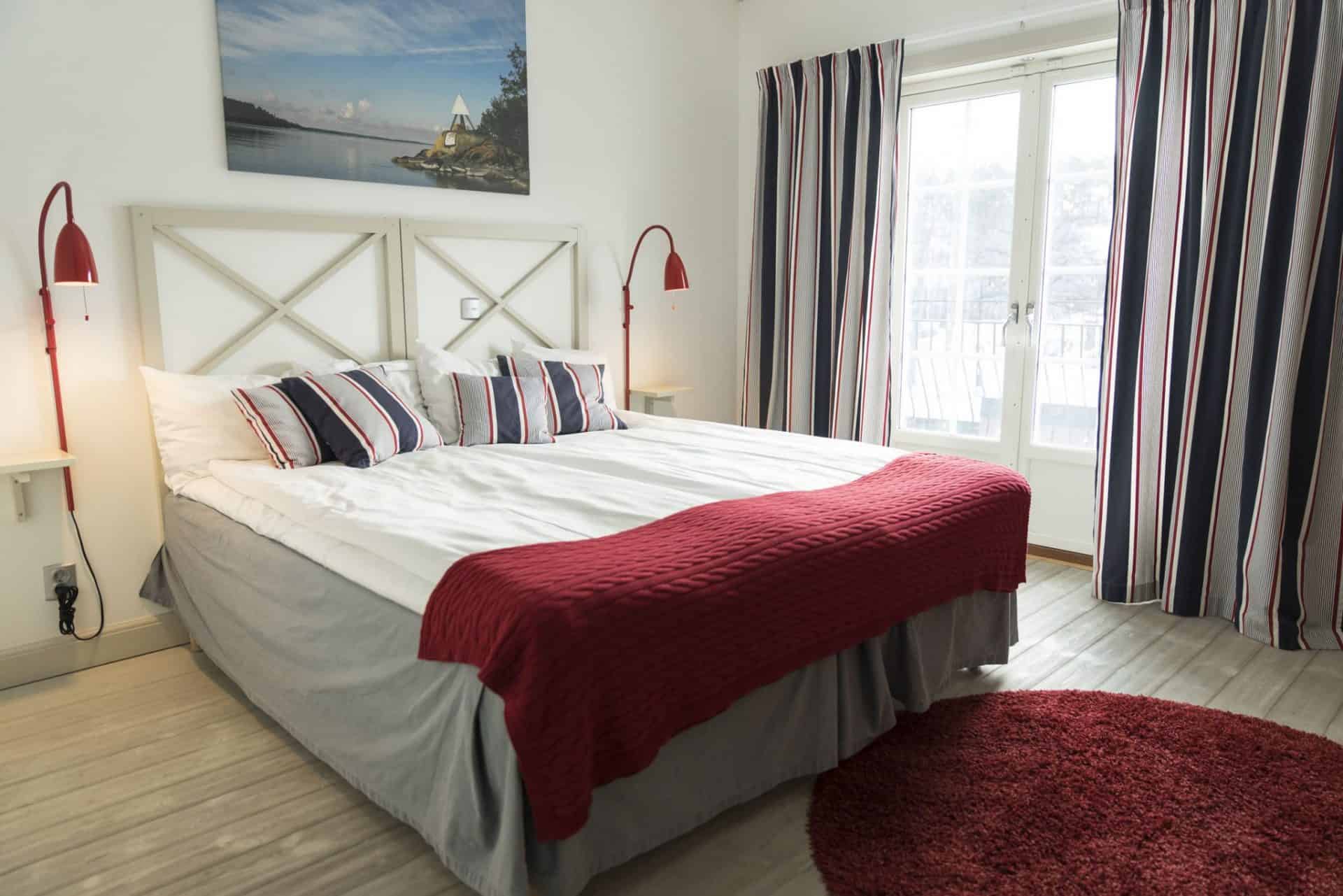 Info
Price information:
Singelroom Sunday - Thursday 1590sek
Singelroom Friday - Saturday 1190sek
Doubleroom Sunday - Thursday  1740sek
Doubleroom Friday - Saturday 1590sek
please contact us direct for more information.